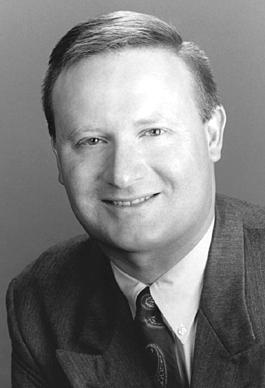 Click Here for the big version of the photo as a 650K tiff file.

Sister, Elizabeth. Mother, Ellen.
Attended parochial schools in Milwaukee from Nursery school through a college prep High School:

Joined the Air Force January 1987:
Awarded Honor Graduate status from the Air Force Information Systems Technical School on Keesler AFB, MS for maintaining a course average over 96%.

Assigned to the 1856th Computer Systems Support Group on Ramstein AB, Germany for the entire active duty enlistment.

Wrote software in support of the (HQ USAFE) Headquarters United States Air Force in Europe Intelligence office.

Also worked as internet teacher and system administrator in the (IINCOMNET PMO) Intra-theater INtelligence COMmunications NETwork Project Management Office.
Held a better than Top Secret clearance for the entire active duty enlistment.

While in Germany attended University of Maryland, Heidelberg.

Received an honorable discharge January 1993.

Including the Air Force, 13 years professional experience as a programmer and graphic artist. Also:
Worked for Tamlyn Ranch in Germany from 1990 through 1992 providing graphics, desktop publishing, and 3D animation work to support their equestrian training videos.

Provided graphics, desktop publishing, photo image manipulation, and 3D animation to Equine Video/SyntheToonz of Miami from 1993 to 1995.

Worked on a contract in 1996 to provide computer graphics for the Defense Intelligence Agency in support of Israel's national defense.

Currently single:
Engaged to Lynn Chandler (November 1993) subsequently diagnosed with cancer in January 1994.

Took care of Lynn for a year and a half until she died in July 1995.

Attends the Southwest Alliance Church in Dade county.
Operates the audio room to manage microphones and record the church services.
Member of the Equally Yoked Single Christians social club.

Owner of one cat (Mismo), one dog (Bruno), and one family station wagon (sans family).

Resident of Florida since 1993, and resident of District 32 since 1996.
Currently living in the Sunshine Village community in Davie, FL

As an NRA Certified Instructor for Home Firearms Safety Ken Jennings is the only candidate qualified to discuss common sense gun safety issues.

Hobbies and interests include:
Old movies and musicals.

"Traveling" sports (walking, rollerblading, bicycling, skiing, etc.)

Skill games (darts, bowling, pool, target shooting, etc.)

Ballroom dancing (yes, really.)

Other affiliations:
Member of Davie Republican Club

Member of Southwest Broward Republican Club

Member of the Broward County Young Republicans

Republican Committeeman for Precinct 20T in Broward

PD. POL. ADV. Paid for by Ken Jennings (R) Campaign. Approved by Ken Jennings.
©2000